Tents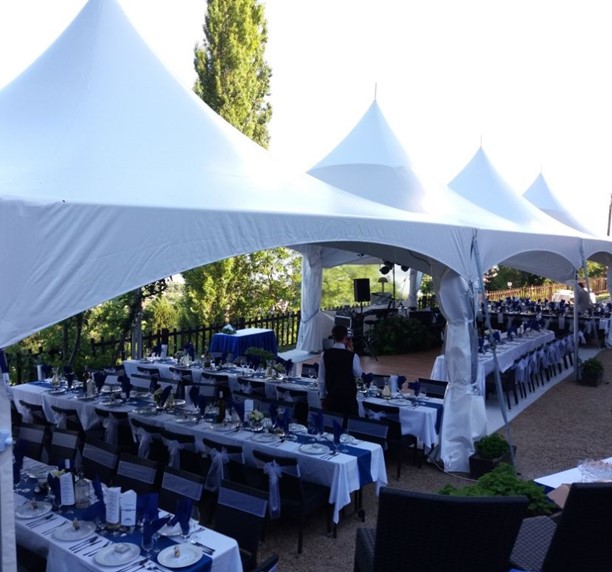 Sizes & Pricing for Tent Sizes.
Our tents are modular and can be customized to meet your needs. Please contact us if you do not see your size listed below.
Beautiful Rentals
Protect your guests from the sun and rain while adding a touch of class to your event with tents from Cool Intentions. Rest assured your rental tent will be clean, on time, and set up with professionalism and care. We are an employee owned and operated business focused on customer satisfaction.
We offer high peak marquee style tents that bring an elegant look to your backyard gathering. Our tents are safe, secure, and always clean. Attractive and modular, they can be arranged to optimize space wherever you want temporary coverage.
Accessories
We carry a full line of customizable tent accessories to make your event one to remember.
Gorgeous High Peak Marquee Tents
Cool Intention's versatile high peak marquee tents can be set up in a number of configurations. Our tent structures are built with the highest quality material to not only look the best but provide a safe temporary structure for your event. All of our tents can be placed on grass, pavement, cement or even over your patio or deck. With the ability to connect tents in a variety of combinations, the possibilities are endless.
What sets our tents apart?
Plain and simple ours are better! They are majestic and stylish with sleek high peaks and the latest in tent technology. Our canopies have less legs than a conventional frame tent (ours 4, theirs 8), a higher wind resistance, stand taller, and look better. They're modular, meaning they easily join together to create any size or configuration. Our high-peak frames have a certain "wow" factor that increases as multiple units are joined together to create a look which we like to describe as Camelot; the multi-peaked castle of King Arthur.